ABOUT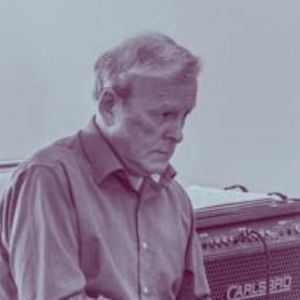 Biography
SIMON DEELEY
Jazz Pianist, Composer, Teacher
Based in Wales UK
Current Project: arranging and performing my compositions with my trio Simon Deeley's Blue Haze.
My writing covers three main genres:Jazz-Fusion, Latin-Jazz and Ballad form. And so, you will hear across the three albums of my compositions, recorded over the last four years - groove-driven, blues-infused Jazz-Fusion tracks, Vibrant, high-charged Latin-Jazz, and reflective, evocative ballads.
Simon grew up in the North Worcestershire village of Clent Nr. Kidderminster, UK.
He started his musical studies with piano lessons at age seven. Up until his mid twenties, his studies were focused on classical music, however, alongside his classical work he always had an interest in jazz, blues and rock music. This became an ever increasing interest, which, in his late twenties, culminated in him starting to work with jazz musicians on the Midlands scene, and going on to play at well known jazz clubs and music venues in the Birmingham and W. Midlands area. During his time on the Midlands scene he played alongside some of the best known and acclaimed players on the scene, then, including - Bryan Corbett, Casey Greene, Percy Pursglove, Steve Ajao, Chris Gumbley and Andy Derrick.
In 2000 Simon started the well known Jazz at the Bonded Warehouse club, which he ran continuously for sixteen years, and which, regularly, saw top Midlands players and nationally acclaimed artists performing there. 
Alongside his performing career Simon has continuously worked as a piano teacher. In this field, he has, for many years now, specialised in jazz and improvisation tuition, having some twenty years ago, devised his own course of development in this genre.
Simon's other important focus is on composition. Right from his earliest beginnings as a jazz performer, he has always composed and presented his own music. And, for most of his life in music, composition has been the most important focus.
Since his move to the Welsh Borders in 2014, his concentration has been on writing, which has resulted in the production of three recent albums of his music - Crossing Borders (2016), From the Blue Hills (2017) and Afan's Dance (2019), the latter two albums having been recorded by his current band Blue Haze.
Simon's focus, since autumn 2019, has been on performing the music from Afan's Dance (recorded Sept. 2019) with the trio.
The latest project: to record two of his recently composed songs - Blue Blues Horizon & Free Spirit is now completed and the new recording (two track EP - INDIGO HORIZON) is just now in the process of being prepared for release, in April.  
Sign up to the mailing list for updates and Blue Haze's future diary plans.          
Click below button for - INDIGO HORIZON - details -